LIVESTOCK - Signed
£

16.00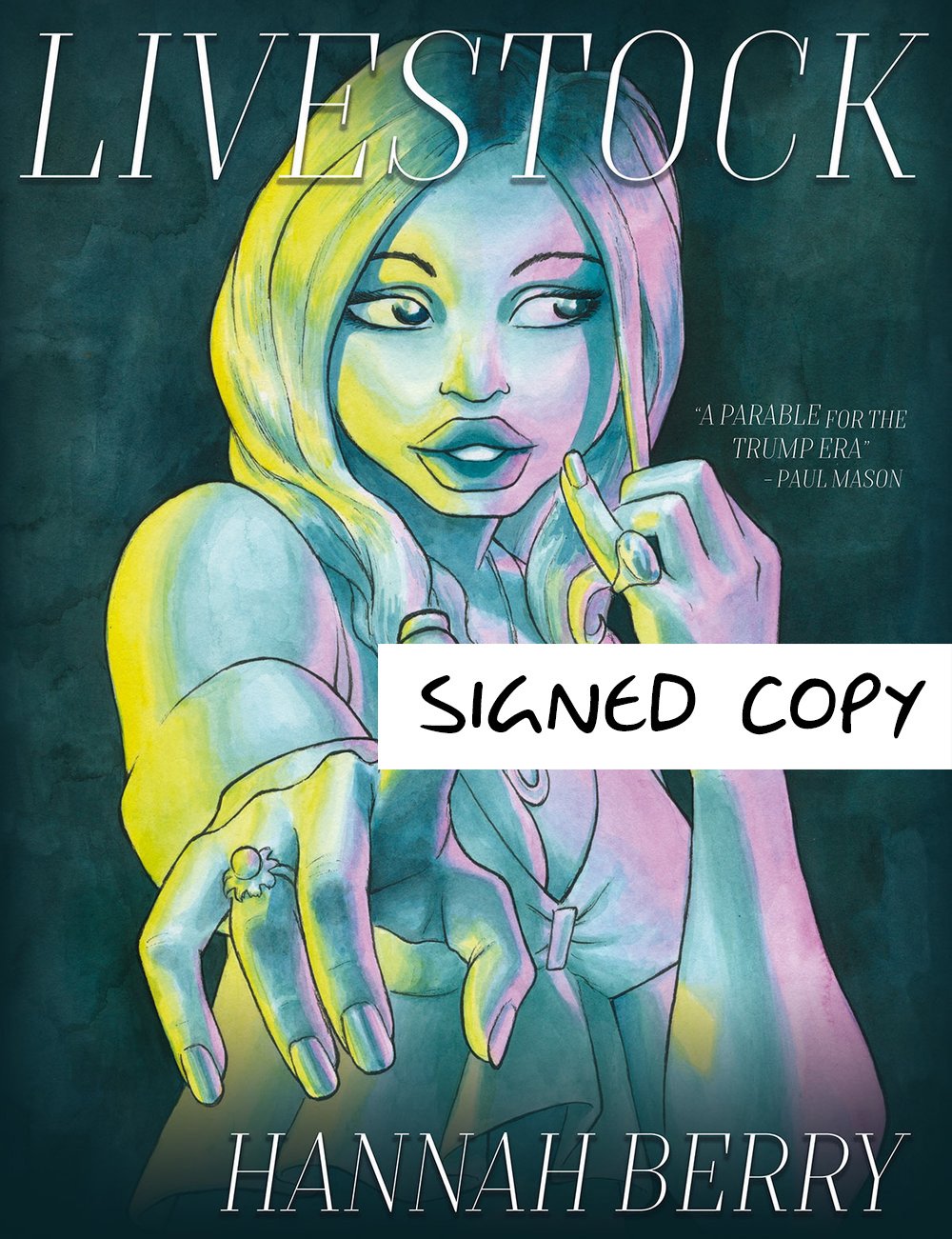 In the fight for the public's attention, why let public interest get in the way?
Each copy comes with a hand-drawn picture inside, dedicated to you/your friend/your beloved. (Please specify this friend or beloved's name in the 'notes or instructions' box if relevant, otherwise the book will be signed to you.)
"Knowing and savage, Livestock is that rare thing: a comic book that has only grown more essential in the gap between its inception and its publication." – The Guardian / Observer
"Furious and funny, angry and amused by its own anger. It's a future vision of a time when politics and celebrity are fused even more than they are today, when political spin is even more amoral and embedded than it is now." – Herald Scotland
"She is mad in all the right ways and draws and writes like an angel… This is comic fantasy with a knife up its sleeve." – Daily Telegraph
"As sharp and scathing as The Thick Of It, Hannah Berry's third graphic novel takes a savage axe to the rot at the corporatised, spin-doctored, amoral heart of British democracy. The result is stunning, gripping and terrifyingly truthful. It is also very, very funny." - Neel Mukherjee
Delivery time: books will be shipped within the week and sent by first class post.
Share